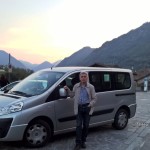 Private Guided Tours on board of comfortable Minivans or Minibuses (and Boats when necessary) ; Lake Como and the most famous and interesting places of the Lombardy Region, North Italy in general and Switzerland.
Depending on your tastes, interests or curiosity you can choose tailor-made itineraries that best satisfy your desires.
Guided tours are in English or Italian.
Reviews on:
TRIPADVISOR     FACEBOOK    GOOGLE
GALLERY:

LAKE COMO TOUR 1 – "LOVE AT FIRST SIGHT"
Pickup in Como, Milan or or any other place – Cernobbio – Sala Comacina – Lenno Villa Balbianello – Cadenabbia (ferry) – Bellagio – Ghisallo – Return

LAKE COMO TOUR 2 – "BELLAGIO AND VARENNA BEAUTIES"
Pickup in Como, Milan or or any other place – Nesso – Bellagio (ferry boat) – Varenna – Lierna – Lecco – Brianza lakes – Return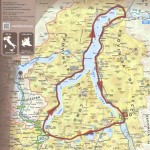 LAKE COMO TOUR 3 – "HIDDEN LAKE COMO"
Pickup in Como, Milan or or any other place – Brienno – Mezzegra – Menaggio – Pianello – Dongo – Gravedona – Peglio – Domaso – Colico – Piona – Bellano – Vezio – Lecco – Brianza lakes – Return
---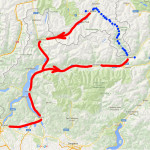 SWISS TOUR: SANKT MORITZ AND THE RED TRAIN OF BERNINA EXPRESS
Pickup in Como, Milan or or any other place – Valtellina – Tirano – Bernina Pass (by train) – Sankt Moritz – Maloja Pass – Chiavenna – Return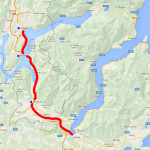 SWISS TOUR: LUGANO
Pickup in Como, Milan or any other place – Lugano: visit of town, its history and main features – Several alternatives and excursions possible at your choice.
Alternative route: through Tremezzina / Menaggio.
DETAILS


---
WINE & FOOD TASTING TOURS:
Along the Tours here described there is always the option to add a visit to a famous Winery in the area (in Northern Lake Como or in Valtellina) or also a bit further away, like Franciacorta, Valpolicella or others with their worldwide known wines. During the visit, winery's staff will describe all production stages from the vineyards to the bottles. To complete the visit a taste of wines and local food will be offered. Wine/food tasting may also be organized in specialized wine shops in Como, Bellagio, Chiavenna and other towns.
DETAILS

---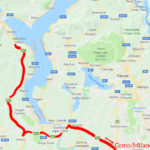 TOUR LAKE MAGGIORE, STRESA AND BORROMEO ISLANDS: Pickup in Como, Milan or any other place. A one-day tour starting from Stresa (1,5 hour drive from Como/Milan).
On a comfortable taxi-boat we will visit the three famous islands Isole Borromee: the elegant internals and gardens of Isola Bella's Palace. For lunch a possible taste of delicious local food in a typical restaurants.
DETAILS

---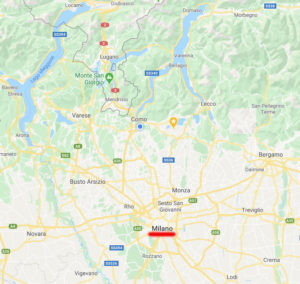 MILAN TOUR: Pickup in Como or any other place in the area. A day trip in the Italian financial centre, capital of fashion and shopping paradise, steeped in history, art and architecture. The famous Duomo Cathedral, the Sforza Castle, the picturesque quarters of Navigli and Brera and much more. Last Supper painting by Leonardo da Vinci, booking in advance.
DETAILS

---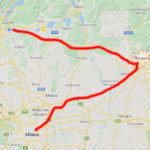 BERGAMO TOUR (CITTA' ALTA):  Pickup in Como, Milan or any other place. A one-day tour visiting this hidden gem, Bergamo Old Town on a hilltop, with its venetian walls (awarded UNESCO World Heritage).
We will visit the the main square (Piazza Vecchia) and its original medieval buildings, will walk through the maze of narrow streets and taste some local specialties.
DETAILS

---
ITALIAN EXCELLENCES:  Pickup in Como, Milan or any other place. A day trip to Parma or to Modena to get in touch with the Ferrari cars, the superb Balsamic Vinegar and the famous Parmesan Cheese (Parmigiano Reggiano or Grana Padano). A unique opportunity to taste three Italian specialties in one day !

OTHER CITIES: In the surroundings of Lake Como it might be interesting visiting other cities like Sirmione on Lake Garda (see video HERE), Cremona, Mantova, Monza … and many more destinations in Lombardy. And why not ? Venice, Verona (see video HERE), Portofino, Genoa (see video HERE), Turin, Solferino and San Martino (see video HERE)….all reachable in one-day trips.


SHOPPING TOURS:  Shopping in the most exclusive selling points of the area: as a Personal Shopper  I will take you to Milan Via Montenapoleone, or Foxtown near Lugano, or the Serravalle Scrivia (see video HERE), Vicolungo, Fidenza Village Outlets; you will not resist buying the world most famous brands of clothes, shoes, accessories,  jewelry etc. You can also ask me to visit outlets and producers showrooms where high quality goods are sold at special discounted prices.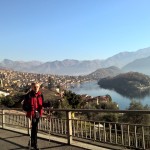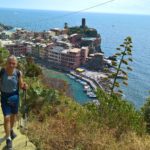 WALKING TOURS:  Visiting the territory making excursions or easy walks is one of the most rewarding way to appreciate its beauty and peculiarities.
I can accompany you along safe and well-marked routes, according to your own interests and provide all information of the places we encounter along the itinerary, with special emphasis on cultural, historical, environmental and eno-gastronomical aspects (e.g. Lake Como Greenway, Gandria Path on Lake Lugano, a hike in Cinque Terre etc.). 
Book your tour or just ask for more information:
Please write to info@comolake.holiday
or Call, Send SMS, Viber to:  +39 338.200.46.70
or WhatsUp me:  click here
Messenger:  m.me/LakeComoGuidedTours 
Please clearly indicate which date/s you are interested, number of people and where exactly you will be staying.
ENJOY TOURISM OF PROXIMITY !