PRIVATE PICKUP AND TRANSFERS – TAXI SERVICE
CAR RENTAL WITH DRIVER – LIMOUSINE SERVICE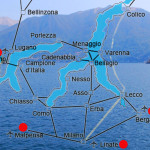 Lake Como Private Taxi: I can organize your pick-up and transfer from/to airports, stations, exhibitions….so that you will be comfortably moved  for your accommodation.
Services are also for Corporate travels and Incentive activities.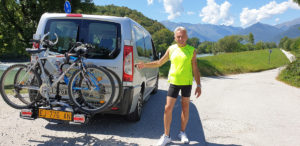 BYKES TRANSPORTATION service for cyclists, bike associations etc.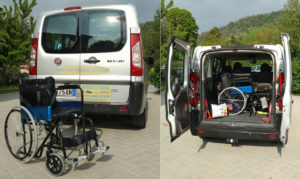 TRANSPORTATION OF ELDERLY PEOPLE OR PEOPLE WITH SMALL MOTOR DISABILITY  Do not give up visiting a place of interest! Access to all pedestrian areas of cities. If needed, a wheelchair to accompany on short distances, museums etc.
GUIDED TOURS 
I would take you visiting the main tourist attractions of Lake  Como, Lombardy, northern Italy in general and Swizerland.
Guided Tours are in English or Italian. Visit TOURS page in the Menu.

FAST AND FURIOUS !
You are the typical tourists "We want to see as much as possible in the shortest possible time" ?
No problem: according to your interests I will propose you a fast and optimized route in order to touch as many places as possible in your available time.
You will need to have a …. fast pace!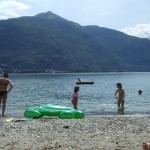 EXPERIENCE LAKE COMO !
Besides accompaniment in major famous places of our lake, you can experience moments of everyday family life as:
– Take a swim in one of the many free beaches of the lake
– Visit a producer of local specialties (wine, cheese, oil, …)
– Have lunch in a private park
– Live other experiences of "tourism of proximity"
VIDEO AND PHOTO SERVICE
On request we may be followed by a professional photographer taking pictures or video in the most fascinating places of your trip. At the end of the tour you will be given of the best selection of pictures or a trailer of the video. Here are examples: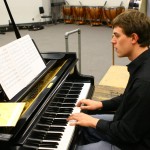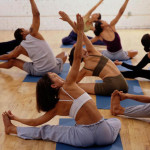 DO NOT INTERRUPT YOUR HOBBY !
Do you practice a sport at home ?
You play a musical instrument and do not want to stop for the duration of the holiday?
Would you like to make a quick practical course of Italian language?
For these and other activities I can help you for the best choice. This will make your holiday even more pleasant.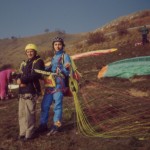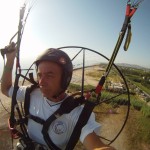 TRY A PARAGLIDER OR A PARAMOTOR FLIGHT!
Emotion of a flight at your hand. Como's Alps are famous to paraglider and hangglider fans and the plan towards Milan is ideal for Ultralight flight (e.g. paramotor).
If you want to try a stunning and safe flight as passenger with an expert pilot ask me.
Request a tour, more information or a quotation
Write to:   info@comolake.holiday
Call +393382004670
WhatsApp me:  click here
Telegram me: click here
Messenger me:  click here   
Viber me: +393382004670
For a precise quotation please indicate when you need the service,
where exactly you will be staying and how many people you will be