Tours of Lake Como and the most famous and interesting places of the Lombardy Region, North Italy in general and Switzerland.
Depending on your tastes, interests or to meet a particular curiosity or specific requirement (study or work), you can choose tailor-made itineraries that best satisfy your desires.
Guided tours are in English or Italian. On request: German, French, Spanish, Russian, Portuguese, Chinese, Japanese.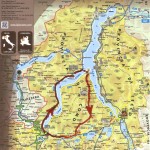 LAKE COMO TOUR 1 – "LOVE AT FIRST SIGHT"
Como – Cernobbio – Sala Comacina – Lenno Villa Balbianello – Cadenabbia (ferry) – Bellagio – Magreglio – Como

LAKE COMO TOUR 2 – "BELLAGIO AND VARENNA BEAUTIES"
Como – Nesso – Bellagio (ferry boat) – Varenna – Lierna – Lecco – Brianza lakes – Como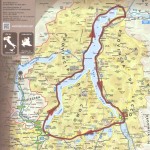 LAKE COMO TOUR 3 – "HIDDEN LAKE COMO"
Como – Giulino di Mezzegra – Menaggio – Rezzonico – Dongo  – Gravedona – Peglio – Domaso – Piona – Bellano – Lecco – Brianza Lakes – Como
OTHER CITIES:  In the surroundings of Lake Como it might be interesting visiting other cities like Milan, Bergamo, Monza, Cremona, Mantova … and many more destinations in Lombardy.
And why not ? Venice, Verona, Portofino, Modena, Genoa, Turin, ….all reachable in one-day trips.


TOURS IN SWITZERLAND:  Lake Como is bordered by the Canton Ticino and Canton Grisons. In a short time we can reach the most interesting places of these two Swiss regions. Here below are two examples of day trips.
Important: make sure you have your passport valid for border control (Switzerland is outside EU).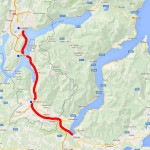 LUGANO: At 45 minutes driving from Como is the center of the city, famous for its banks, luxury shops, watches, chocolate and other typical Swiss products. Besides the visit to the Ciani Park and the new LAC, a ride on the funicular to Mount Brè where you can have lunch and enjoy a beautiful 360° view of the lakes and the Alps. Possible stops at Mendrisio Foxtown for shopping of prestigious clothing brands and Melide for a nice lakeside promenade.
Alternative route: through Menaggio-Porlezza-Val d'Intelvi.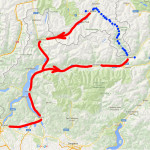 SANKT MORITZ AND THE TRAIN BERNINA: Once in Tirano (about 2 hours driving) you take the famous "Bernina Express" which runs along the highest mountain train route in Europe; a spectacular journey from Tirano to St. Moritz via the Bernina Pass (ticket Euro 30/pers).
On the road I reach S. Moritz while you make a two-hours breath-taking journey near the Alps glaciers. We meet in S. Moritz, a famous resort of winter and summer tourism: we will have views over the lakes and the Alps, luxury hotels, exclusive shopping streets. Very interesting a visit to the Segantini or Berry Museums or a 10 minutes ski-lift from Suvretta to a Restaurant Hut for a panoramic view on the valley and the lakes.  On the way back, through the Maloja Pass, we visit Chiavenna for a local wine/food tasting or the Abbey of Piona.



LAKE MAGGIORE: A one-day tour starting from Stresa (1 hour drive from Como).
On a comfortable taxi-boat we will visit the three famous islands Isole Borromee: the elegant internals and gardens of Isola Bella's Palaces; on Isola dei Pescatori a taste of delicious local food in the typical restaurants.



SHOPPING TOURS:  Shopping in the most exclusive selling points of the area: as a Personal Shopper  I will take you to Milan Via Montenapoleone, or Foxtown near Lugano, or the Serravalle Scrivia, Vicolungo, Fidenza Village Outlets; you will not resist buying the world most famous brands of clothes, shoes, accessories,  jewelry etc. You can also ask me to visit outlets and producers showrooms where high quality goods are sold at special discounted prices.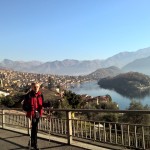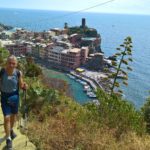 WALKING TOURS:  Visiting the territory making excursions or easy walks is one of the most rewarding way to appreciate its beauty and peculiarities.
I can accompany you along safe and well-marked routes, according to your own interests and provide all information of the places we encounter along the itinerary, with special emphasis on cultural, historical, environmental and eno-gastronomical aspects (e.g. Lake Como Greenway, Gandria Path on Lake Lugano, a hike in Cinque Terre etc.). 

WINE TASTING TOURS:  Along the Tours here described there is always the option to add a visit to a famous Winery in the area (for example in Bellagio, in Northern Lake Como or in Valtellina). During the visit, winery's staff will describe all production stages from the vineyards to the bottles. To complete the visit a taste of wines and local food will be offered.


ITALIAN EXCELLENCES:  A day trip to Modena to get in touch with the Ferrari cars, the superb Balsamic Vinegar and the famous Parmigiano cheese.


"THE SILK ROAD"  TOUR:  Sericulture and silk processing, centuries-old traditions of Como territory.   Itinerary: guided visit to the Silk Museum in Como (or Garlate or Abbadia, depending on availability): from silk-worm to finished fabric, discoveries, inventions and machines for the production of silk. Visit of an important local manufacturing industry of international level: silk thread production cycles from spool to rich fabrics. Warper, weaving, printing, On request: showroom.  Duration: minim. 4 hours.  Lunch (if requested): free at mid-day; restaurants with typical local specialties.

Book your tour:
call, send an SMS or Whatsup +39 338.200.46.70
—————————————————